Happy Halloween! I'm assuming you found this page via a URL posted on our front yard Halloween display. WELCOME!
---
If you enjoy reading eerie stories, I have a special treat for you. A specially put together collection of 4 short stories meant to inspire a bit of a chill.
The stories are all similar to what you might see on an episode of that old classic TV show The Twilight Zone. The content is "family-friendly" (there are a few scary monsters, ghosts, and skeletons, but no adult content in these tales), and only one of the stories (the last one) contains a bit of blood.
HALLOWEEN TREATS
MEMENTO MORI: A CURIOUS NIGHTMARE: Inspired by the short story "A Curious Dream" this tale draws from the same sentiment Twain was projecting regarding the ill regard the living have with "taking of the deceased." Only, in this tale, the repercussions of such neglect are far more serious.
PROSPERO'S GHOST: When, decades after his death, university employees begin to digitally replicate the precious copy of Shakespeare's 1861 folio edition, renowned scholar Dr. Marshall Emerson returns from beyond the grave to put a stop to the blasphemy.
THE SHADOW MEN: The bogeymen of the New Hampshire wilderness known as "The Shadow Men" lurk in the shadows of the trees and only come out at night in order to lure and trick children into their clutches.
FROM OUT OF THE NIGHT: Mary's family is being stalked by supernatural beings from out of the night that come calling only once the sun goes down. Will she be able to keep her husband and children safe from their clutches?
---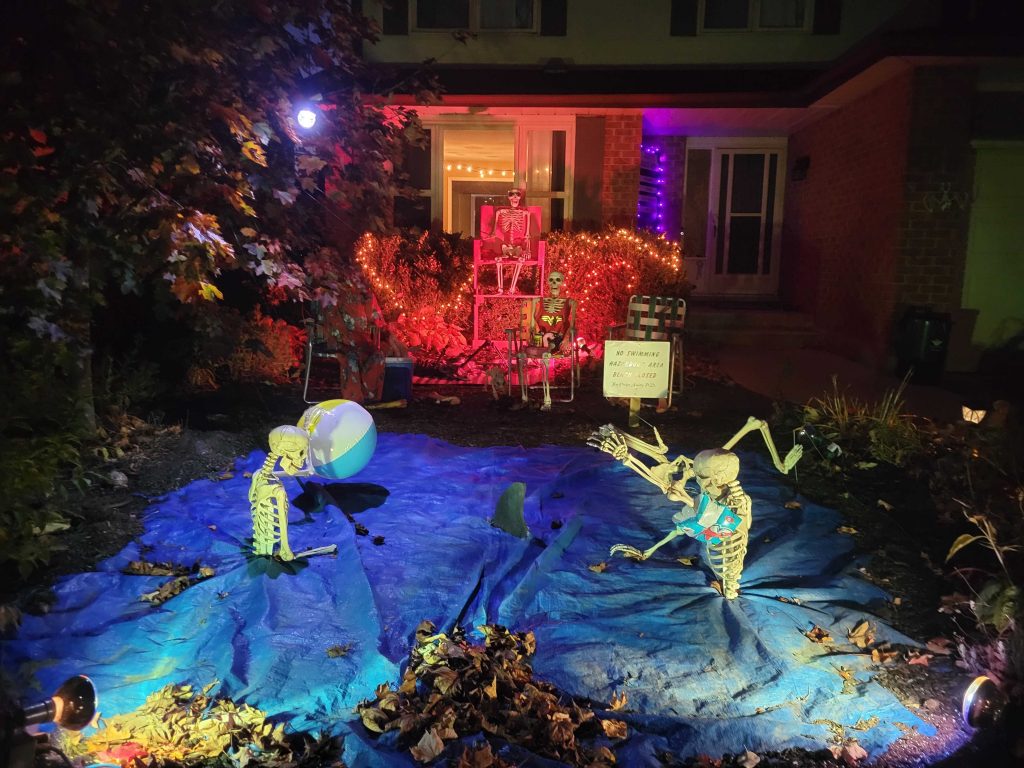 OTHER FREE READS: (These might not be family-friendly. Proceed with caution) And they are free on most retail platforms
FUN AND SILLY
If you enjoy my stories and are looking for more, you can find most of my fiction and non-fiction true ghost stories on most online retailers, special order them from a local bookstore (like Wordsworth in Uptown Waterloo) or request them from the Waterloo or Kitchener public library (many are available in eBook and Print and some in audiobook).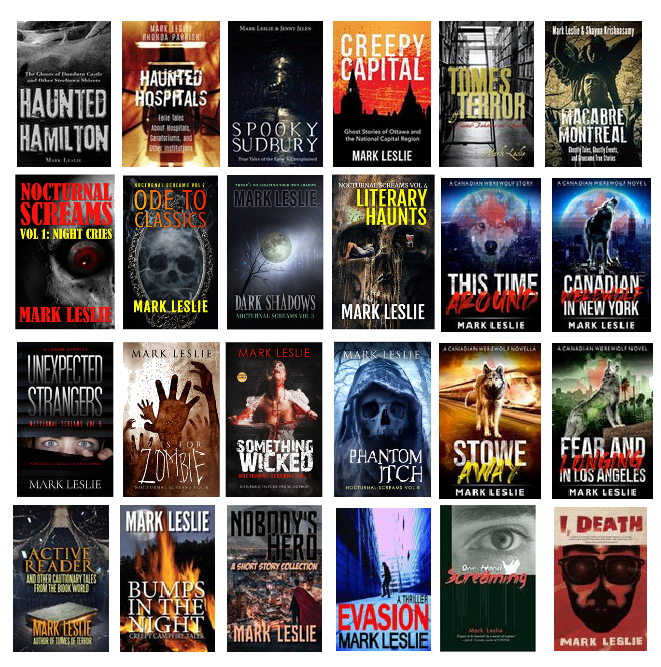 Here is a handy link to a page that shows most of my books, along with links to many online retailers.
Thanks for visiting this page! Have a safe and happy Halloween!!!!