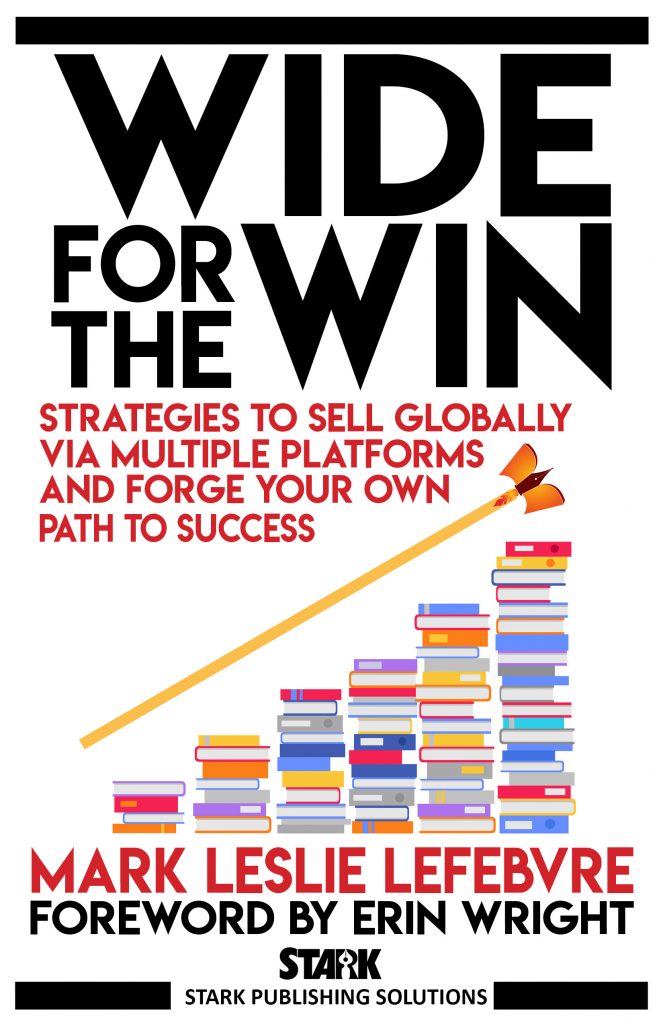 Resource Page – Wide for the Win
A list of resources, links, updates, and more related to the Wide for the Win Book released in March 2021.
Universal Book Link to most online retailers
http://books2read.com/wideforthewin
Buy the eBook DIRECT FROM AUTHOR (Payhip)
Ask for the book at your favorite local bookstore or library.
Paperback (Amazon, Barnes & Noble, Bookmanager (Canadian indie bookstores), BAM! (Books-A-Million), Eden Books, IndieBound.org (US indie bookstores), Indigo (Canadian chain bookstore), Powell's (US Indie bookstores), Words Worth Books (Local Indie Bookstore near Mark)
---
Helpful Links / Related Information
Glossary of Terms (As Defined by Mark in WIDE FOR THE WIN)
WIDE FOR THE WIN Facebook Group
Helpful Resources
Susie O'Connell's GO WIDE/NEW AUTHOR Blueprint (Facebook Link – You have to be a member of the Wide for the Win Facebook group in order for this link to work for you)
Universal Book Links – Universal Book Links (or UBLs) are web links created by a service such as Books2Read that act as a single link to multiple platforms for a book. This type of link is considered far more acceptable and inclusive when used in the back of an ePub file, rather than all the links to all the retailers. Many retailers will not accept links to other retailers/competitors in a book listed in their online catalog. Examples below:

Books2Read.com (Free tool available from Draft2Digital)
(More options coming soon)
Helpful Videos (YouTube Links)
Views on Wide vs Exclusivity
General Book Industry Trend Info & General Tips
Retailer Info
Chapters/Indigo (Canadian Book Chain) – Books made available for wide distribution through Ingram Spark/Draft2Digital Print/etc no longer automatically populate this Canadian retailer website (the same way they do Amazon, Barnes & Noble, WHSmith, etc). You need to contact them and share information about your title to the Master Data team (masterdata@indigo.ca). Please note that Indigo requires a MINIMUM discount available for listing the title. (If you're using Amazon's "extended distribution" for POD, you're going to be flat out of luck).
Audio Market
Findaway Voices Annual Headphone Report
Podcasts